BRANDING / ECOMMERCE
As an adult it's hard to always eat right and get your 5+ a day. Welly is here to change that.
We were thrilled to be approached by Welly to help craft a smoothie brand that caters not just to the general populace but specifically targets adults seeking to meet their daily nutrition requirements.
Creating a separate but cohesive brand for both Welly Kids and Welly for Adults was no easy feat. But we love a good challenge. Working closely with the Founder, we cracked the code, designing a visual identity that would strike a chord with each unique audience, encouraging cross-promotion and seamless transition between shopping for the little ones and oneself.
We rolled up our sleeves and worked hand in hand with Welly's founder to develop a brand for both Welly and Welly Adults that was sophisticated, yet approachable. With both brands housed under one roof, it was essential that the design speak to adults without losing sight of Welly's core values and fun, quirky appeal.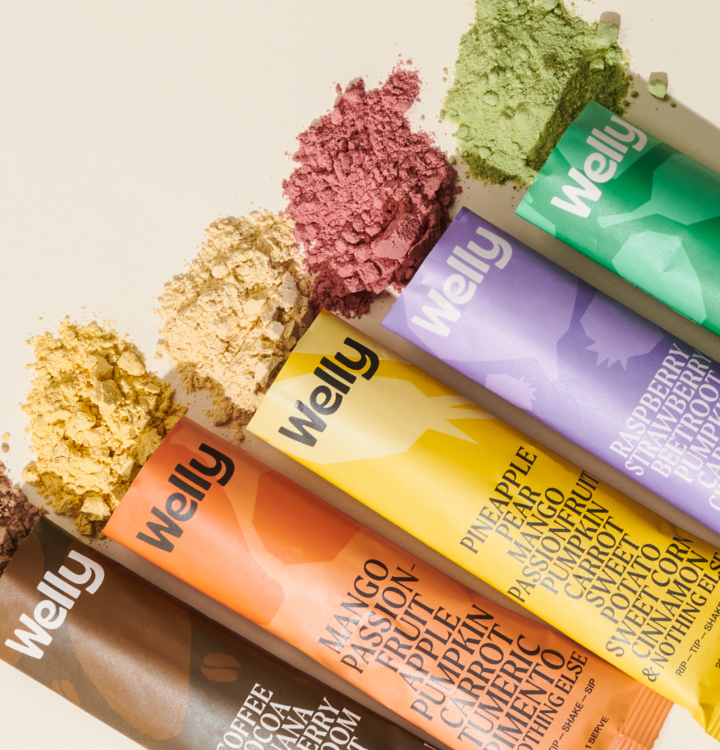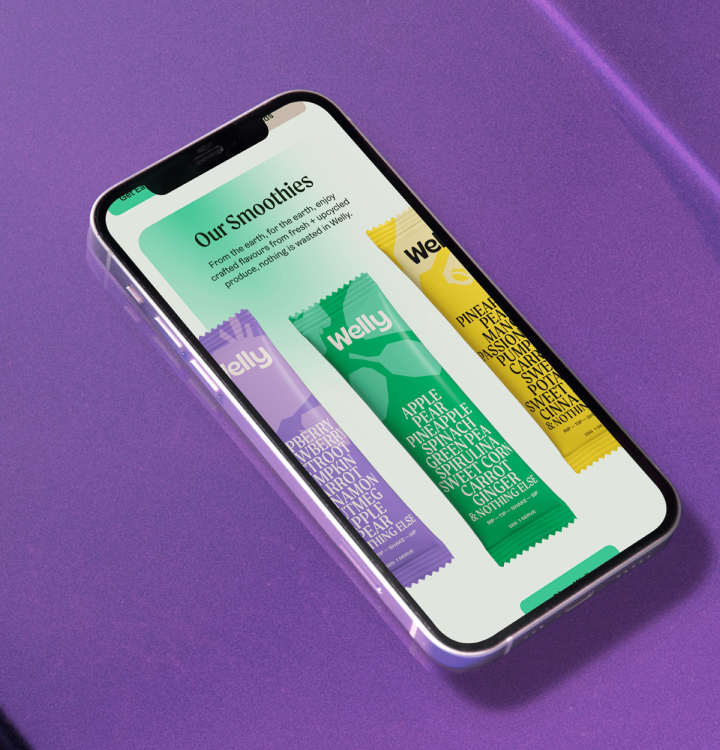 The real brain teaser came when we had to build a custom Shopify site with subscription functionality that was highly conversion-focused. By developing a clean tabbed design, we enabled users to flip effortlessly between Welly Kids and Welly Adults, loading different styles for each. A solution that didn't just look good but also translated to an extremely high conversion rate from launch and beefed up the Average Order Size with cross-selling.
Our work with Welly has been a smashing success. The dual branding strategy, coupled with the tailored Shopify site, has made Welly a go-to destination for both kids and adults looking to devour their daily dose of fruits and veggies. Our approach exemplified that a little innovation and collaboration can produce a brand that's not only cohesive but downright delightful.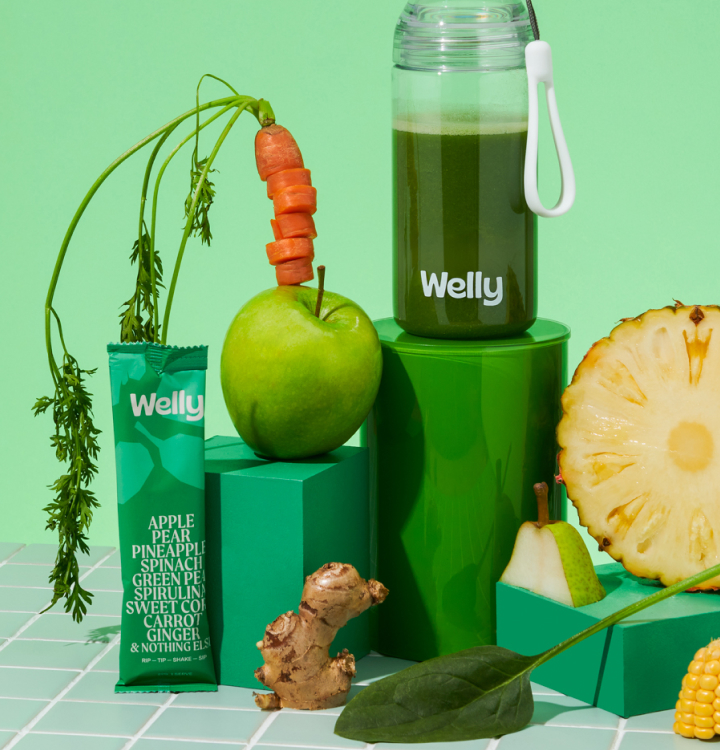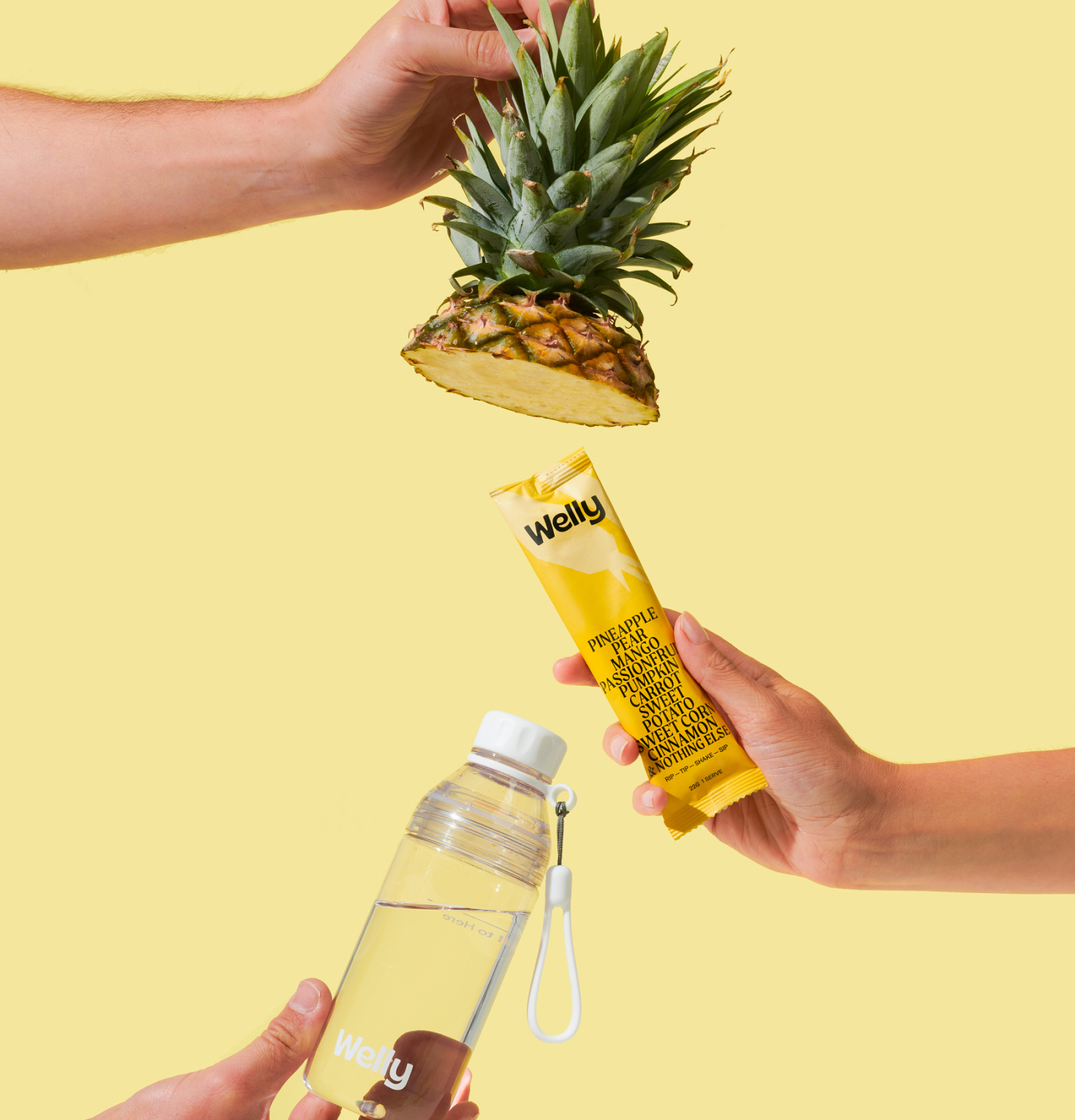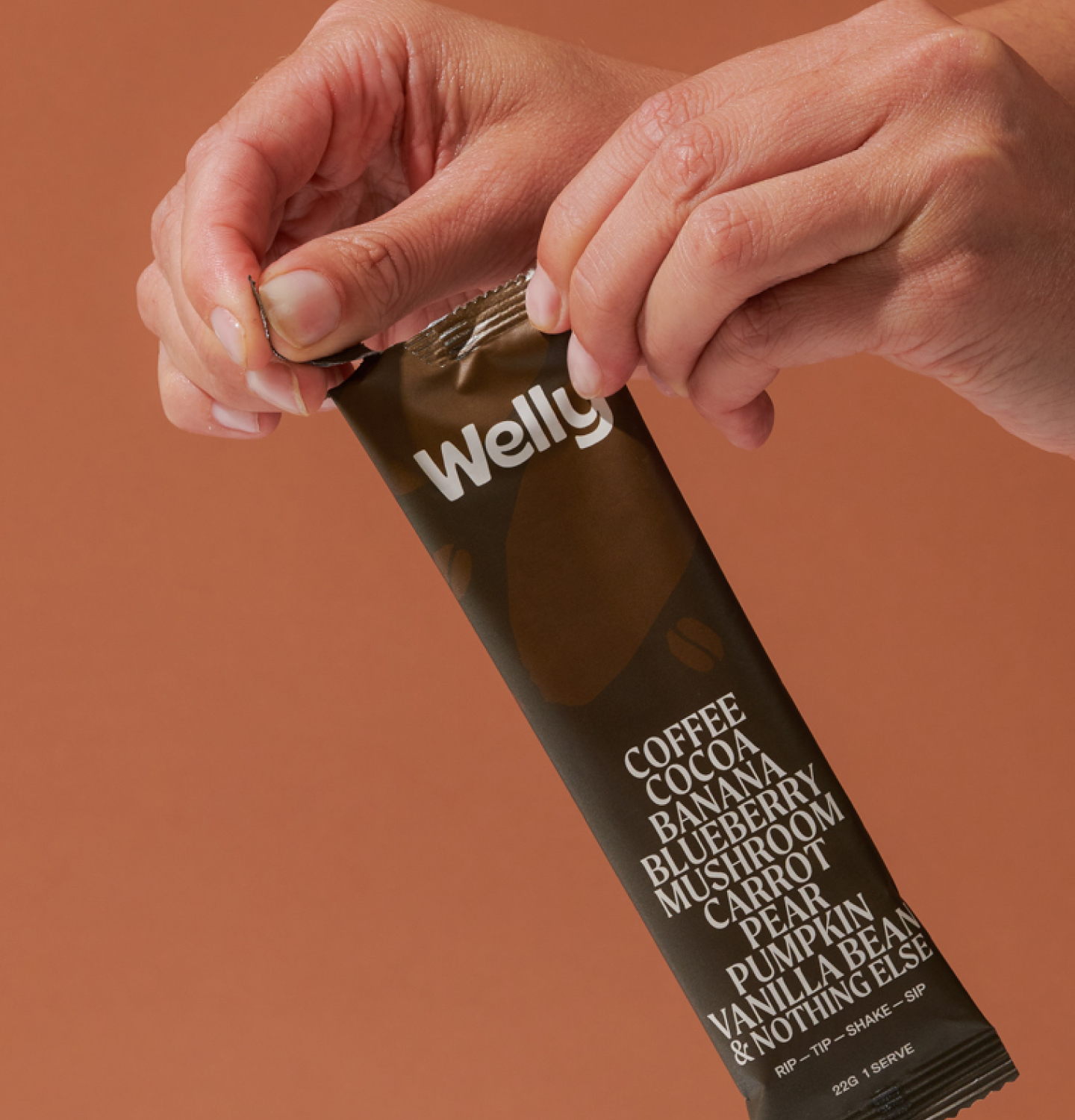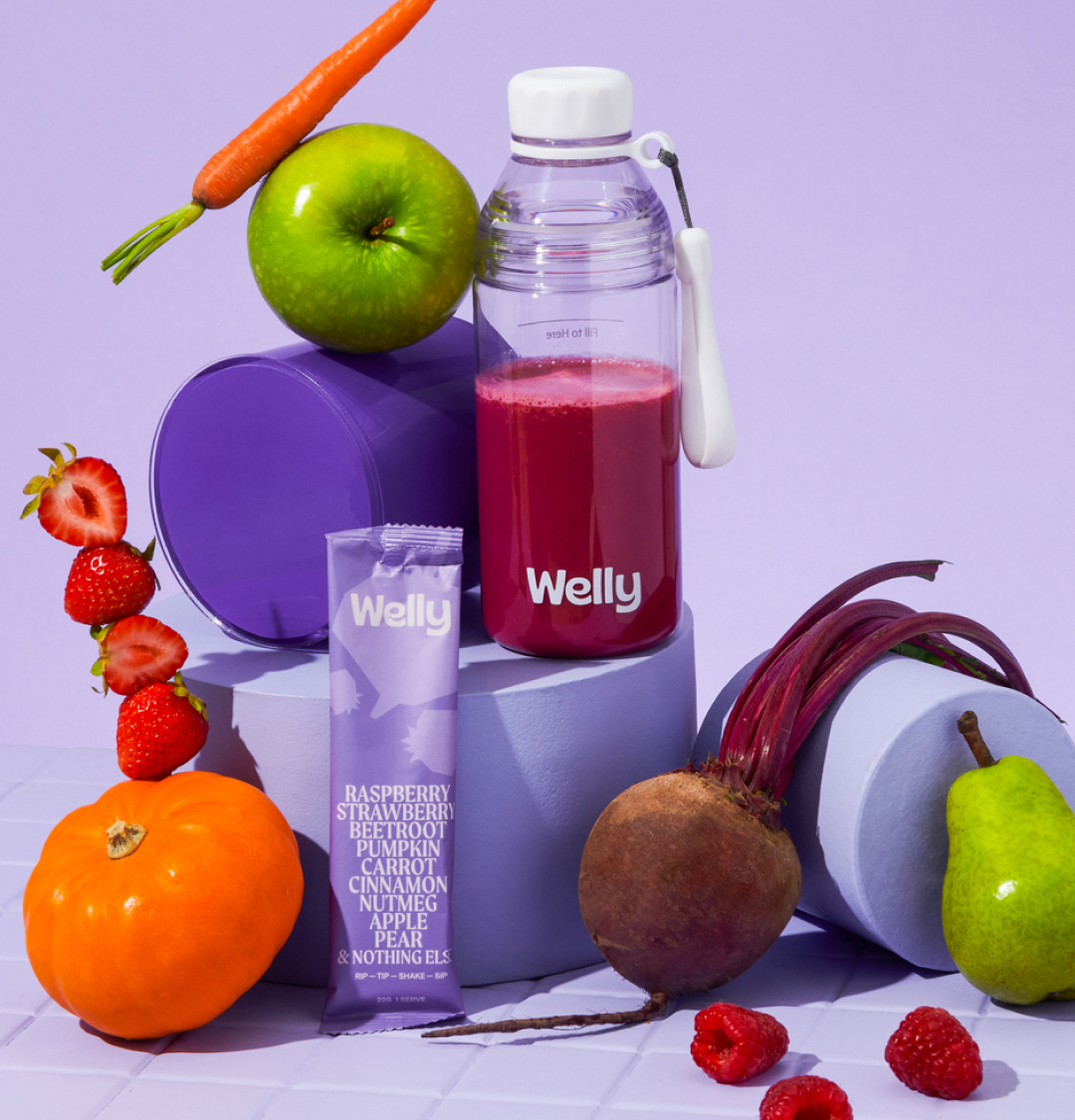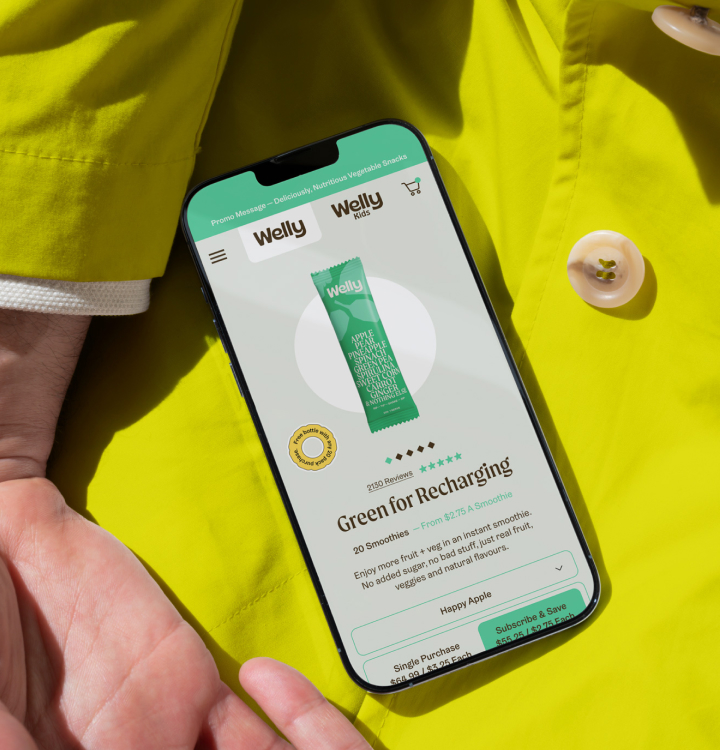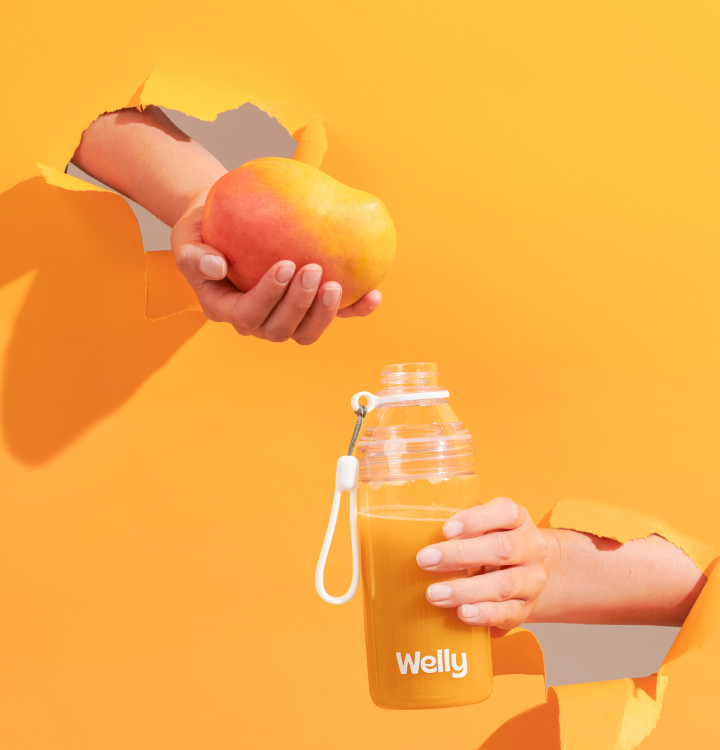 "I've been working with Tom and The Natives for over 2-years and I couldn't speak highly enough of them! When it comes to brand and website design they just GET IT! They've got a knack for taking our ideas and creating something special with them completely exceeding expectations!"
– Jarahad Valeri, Founder