KNOW YOUR AUDIENCE
Conversion Rate Optimization (CRO) is one of the most valuable ways to optimize your website. It can help you understand how customers interact with your site, what motivates them to purchase, and which information and designs encourage repeat purchases.
IDENTIFY ISSUES
Our team of developers, expert marketers, leading UI/UX designers, and strategic business solutions analysts can help you optimise and strengthen your web sales by gathering insights, identifying areas for improvement, implementing solutions that make an impact.
ALL THE GEAR, ALL THE IDEA
We use best in class tools to track users interacting with your website, where they are getting lost or ending up in dead ends and rage quitting. Formulating theories to test and solve based on results.
APPROACH
Starting with a 300+ point framework we will audit your website or online store, identifying the issues and prioritising updates split over an aggressive three month campaign before moving to a proactive monitoring approach moving forward.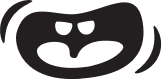 "The Natives were a real joy. They worked collaboratively with our business, guiding us through the process and taking on board our feedback. We know have a beautifully designed and solid e-commerce website that sets the foundations to help us grow our business online."
Rebecca Marson – General Manager, The Grove Distillery
PREVIOUS SERVICE
CUSTOMER SUCCESS & ONGOING SUPPORT
NEXT SERVICE
SEARCH ENGINE OPTIMISATION