STRATEGIC APPROACH
We recognise the importance of having a strategic SEO plan with measurable, attainable, relevant, and time-bound goals. The Natives provide an ongoing SEO strategy for your business, one that includes an effective management program to ensure your site gets wild results. 
DIFFERENT FOLKS, DIFFERENT KEYSTROKES
We work with you to understand your customer and business goals and craft an SEO plan that gets the right kinds of traffic to your website rapidly while we work on targeting more competitive keywords over the mid and longer term.
CONVERSION RATE OPTIMISATION
Through CRO and using smart UX design and agile development, we'll optimise your site incrementally, introducing new features and automation to create new sales and enquiries.
24/7 REPORTING
See how your SEO marketing, strategy and results are tracking in real-time, with pure statistics tailored to your goals and metrics — no fluff. We provide 24/7 Live Reporting to all of our clients, available whenever and wherever.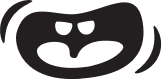 "The Natives were a real joy. They worked collaboratively with our business, guiding us through the process and taking on board our feedback. We know have a beautifully designed and solid e-commerce website that sets the foundations to help us grow our business online."
Rebecca Marson – General Manager, The Grove Distillery
PREVIOUS SERVICE
CONVERSION RATE OPTIMISATION
NEXT SERVICE
GROWTH MARKETING