MELBOURNE SHOPIFY EXPERTS
The Natives builds custom Shopify websites that convert effectively and scale to your needs. The Natives has built some of the largest and most complex Shopify sites in Australia. We have a large team of certified developers to help with any need.
COMPREHENSIVE SHOPIFY SERVICES
Our offerings are not just limited to design; we provide an end-to-end Shopify solution. From strategic planning, high quality UX and UI design, meticulous site development, to quality assurance & testing, and seamless deployments – we've got it all covered. Our expertise extends to integrations and crafting tailored app. No Shopify project is too complex for our Melbourne Shopify Developers.
SHOPIFY DEVELOPMENT FOR AUSTRALIA'S PREMIERE BRANDS
Our team of Shopify experts has crafted numerous top-tier Shopify online storefronts for some of Australia's largest brands. We pride ourselves on the synergy of our design and technical teams, consistently pushing the envelope of design-tech interaction. This synergy propels us to design Shopify sites that break traditional customisation barriers — it's our meticulous approach and unique functionalities that make our Shopify designs a notch above the rest.
ONGOING MAINTENANCE & SUPPORT
When we bring your brand out into the world wide web, we provide the right support for success. Our included period of Conversion Rate Optimisation (CRO)  post-launch, makes sure everything's running smoothly. We'll ensure your users are using the site as intended, and that you're achieving the highest rate of conversion from your traffic. We'll also boost this through growth marketing.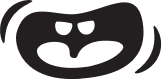 "The Natives were a real joy. They worked collaboratively with our business, guiding us through the process and taking on board our feedback. We know have a beautifully designed and solid e-commerce website that sets the foundations to help us grow our business online."
Rebecca Marson – General Manager, The Grove Distillery
Shopify Web Design & Development Services
Superior Online Stores

Our depth of understanding of the Shopify platform is unparalleled. We redefine the platform's potential with unmatched customization and integration. Our innovative works have garnered acclaim from various awarding bodies.

Shopify & Shopify Plus

We excel in both realms. What might surprise you, though, is the magic we create with Shopify Basic. We've managed to save our clients a considerable sum, negating the need for Shopify Plus due to our knowledge and experience.

+ MORE

Expert UX Design

We're steered by UX design tenets. We're dedicated to sculpting seamless, purposeful user experiences tailored to your brand's ethos. Our intricate detailing ensures your visitors evolve into loyalists.

Technical Edge

Speed, technical SEO, and regulatory compliance are foundational in our Shopify creations. Our adeptness in theme development and raw coding gifts our sites a competitive edge.

+ MORE

Adaptive Designs

We assure a design that seamlessly adapts to the myriad of screen dimensions today. Prioritizing top-tier responsiveness not only ensures a sublime user experience but also bolsters SEO rankings.

Ongoing Support

Rooted in our small agency's commitment to relationship-driven values, numerous companies opt to continue their journey with us. Post-launch, we provide a spectrum of support solutions and strategies to fuel your business's growth.
ADDITIONAL SERVICES
WEBSITE DESIGN & DEVELOPMENT
ADDITIONAL SERVICES
ECOMMERCE DESIGN & DEVELOPMENT