A LOCAL TEAM, AVAILABLE WHEN YOU NEED
Our ongoing design, support and maintenance empowers your business to be secure, and improve or update in real-time. Have the ability to optimise your brand, site and content for conversions, enquiries or eyeballs. We make maintenance mean more, it's always improvements in our eyes.
EVOLVE BEYOND LAUNCH
As your brand and technical partners, we work in close collaboration with your team to provide ongoing support through a customisable retainer relationship that complements and enhances your operations. We tailor our services to meet the unique needs of each business, providing expert e-commerce experience that serves as a valuable extension of your team. Starting at $600p/m.
BRAND SUPPORT
• Ongoing design needs
– Collateral Design
– Packaging
– Social & Content
– Campaign Support
• Brand Audits
• Monthly Meetings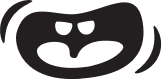 "The Natives were a real joy. They worked collaboratively with our business, guiding us through the process and taking on board our feedback. We know have a beautifully designed and solid e-commerce website that sets the foundations to help us grow our business online."
Rebecca Marson – General Manager, The Grove Distillery
PREVIOUS SERVICE
CONTENT CREATION & MARKETING
NEXT SERVICE
CONVERSION RATE OPTIMISATION