FUTURE PROOF MELBOURNE WEB DESIGN
We master the art of web design with a unique blend of style and substance. Our bespoke WordPress websites are not just about aesthetics but are crafted with precision, making them enduring. With years of experience in the expansive WordPress landscape, our Melbourne Web Development Agency stands unmatched. Our dedication to custom coding, both in frontend and backend solutions, ensures robust structural integrity that withstands the passage of time. This is our commitment to delivering unparalleled value to you.
COMPREHENSIVE WORDPRESS SERVICES
Our offerings are not just limited to design; we provide an end-to-end WordPress solution. From strategic planning, admin panel customisations, artistic design, meticulous web development, to quality assurance & testing, and seamless deployments – we've got it all covered. Our expertise extends to integrations and crafting tailored plugins. Renowned projects like Boss Hunting are a testament to our capabilities. No WordPress project is too complex for our Melbourne WordPress Developers.
DEVELOPMENT FOR AUSTRALIA'S PREMIERE BRANDS
WordPress might be the world's most favored content management system, yet without the right skills, it's a maze of options. Novices often find themselves lost, ending up with a chaotic backend. But that's where our Melbourne Web Development Agency shines. We prioritize clean coding, ensuring a WordPress website that's not only tailored to your needs but also efficient and clutter-free. With numerous national and international accolades under our belt, we proudly serve many of Australia's most iconic brands.
ONGOING MAINTENANCE & SUPPORT
When we bring your brand out into the world wide web, we provide the right support for success. Our included period of Conversion Rate Optimisation post-launch, makes sure everything's running smoothly. We'll ensure your users are using the site as intended, and that you're achieving the highest rate of conversion from your traffic. We'll also boost this through growth marketing.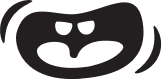 "The Natives were a real joy. They worked collaboratively with our business, guiding us through the process and taking on board our feedback. We know have a beautifully designed and solid e-commerce website that sets the foundations to help us grow our business online."
Rebecca Marson – General Manager, The Grove Distillery
WordPress Web Design & Development Services
Future Proof

Our Melbourne Web Design approach is not about temporary fixes. By choosing custom coding over excessive third-party plugins, we guarantee faster, secure, and scalable sites – ensuring you get the most out of your investment.

Peak Performance

Our vast experience spans across various industries, working with diverse brands. Each website we craft stands out, being swift, secure, intuitive, and captivating.

+ MORE

User-centric Design

At the heart of our Melbourne Web Development Agency is the user experience. With our designers and developers joining forces, we create unparalleled functionality that's both delightful and impactful.

Responsive Approach

With a plethora of devices out there, adaptability is key. Our designs are rooted in responsive principles, assuring a consistent user experience across all screen sizes.

+ MORE

SEO Optimised

Every detail matters when aiming for the top. From flawless code to persuasive copywriting and user-focused site architecture – our Melbourne WordPress Developers ensure that every aspect contributes to superior search engine rankings.

Continued Care

Our relationship doesn't end with the build. As a trusted Melbourne partner, we offer post-build support, encompassing site management, regular maintenance, health checks, and security audits.
ADDITIONAL SERVICES
WEBSITE DESIGN & DEVELOPMENT
ADDITIONAL SERVICES
ECOMMERCE DESIGN & DEVELOPMENT