THE ONLINE MARKETPLACE
Today businesses can sell in more than one place at once. Utilising free online marketplaces, we migrate and optimise eCommerce stores and product lines, bringing them onto leading platforms, for global sales at scale.
GROW ON AMAZON
There's a formula to succeeding on Amazon we help you optimise your products and content to be successful. By simply listing products in a certain way, and putting content behind your brand, we get you listed and loved on Amazon's top pages.
BE SEEN ON EBAY
Make one of the leading online marketplaces work for you by getting prepared to sell on eBay. The Natives™ make sure your product and brand is beautiful (and keyword-optimised) for eBay's listing and search. It's about attracting potential customers looking for product.
INVENTORY MANAGEMENT
A step that helps you scale while keeping product easy to manage. We can connect your store inventories, across your website and different marketplaces you'd like to use. Meaning you can keep an eye on stock — at all times.
FIND NEW CUSTOMERS
There's a wider global audience searching and buying everyday on the leading online marketplaces. We started this agency to help businesses take advantage of online opportunity just like these. See what's possible in The Natives™ Discovery Workshop.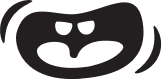 The Natives were a real joy. They worked collaboratively with our business, guiding us through the process and taking on board our feedback. We know have a beautifully designed and solid e-commerce website that sets the foundations to help us grow our business online.
Rebecca Marson – General Manager, The Grove Distillery
PREVIOUS SERVICE
CONTENT CREATION
NEXT SERVICE
BRAND STRATEGY